combine upgrades at Fair Prices means Positive press
When you're this good, people are going to talk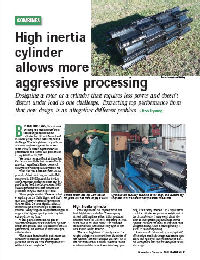 Farming Magazine, Nov-Dec 2001
Dynamic designs provide distortion-free performance with less power.
Benefits of Using a High-Inertia, Enclosed Cylinder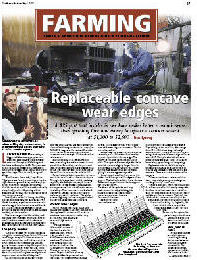 Western Producer, May 6, 2004
Replacing an edge for $25.00 is far more economical than installing a new concave for thousands.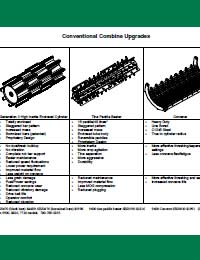 An overview of the Sunnybrook products available for John Deere equipment.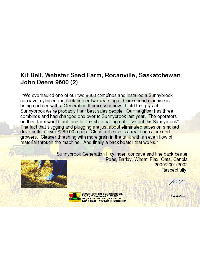 Official John Deere Literature
Real farmers review their results using Sunnybrook upgrades to their John Deere farm machinery.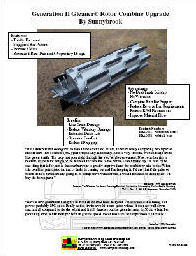 Various sources
Reports from the field identifying results from a boronized rotor upgrade to combine equipment.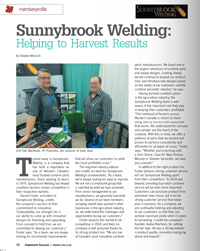 Stephen Murdoch
Tucked away in Sunnybrook, Alberta, is a company that has built a reputation as one of Western Canada's most trusted combine parts manufatures.
Sunnybrook concaves are tough as nails
Sunnybrook concaves are tough as nails and quick to change out when they do catch a rock or two. I wouldn't waste combining time using a factory concave unless I really had to.

~ j. Sharko
friendly, helpful, and always ready
The folks at Sunnybrook are friendly, helpful, and always ready to go the extra mile for you.

~ W. Popowich
The great staff at Sunnybrook Welding have helped me out
The great staff at Sunnybrook Welding have helped me out with customized machined parts for a lot of my farm equipment over the years, even my old Massey-Ferguson. They have a great eye for detail.

~ L. Sekora