Sunnybrook Combine concaves Make Short Work of Harvest Time
Reversible Modular combine components Reduce Downtime
Rocks happen. It is a reality when working the land. A single, good-sized stone can damage one of your threshing box concaves in a heartbeat. With Sunnybrook Welding's imaginitive modular system, a damaged concave can be replaced quickly, easily, and get you back in the combine seat to continue your race against time.
Improved Concave design for durable efficiency
Built strong to the exacting standards of our equipment partners, Sunnybrook Welding's combine parts are as tough and rugged as our customers. See why our products are the preferred choice for a generation of North American grain producers.
hardened combine components to fit your brand
Whether you are working with a new John Deere or a Massey with a few miles on it, Sunnybrook Welding features products to fit your unique needs. If you are operating with Gleaner, New Holland, Case or CAT, we have the concaves you want, manufactured to the precise standards you require. If you don't see your machine on the site, give us a call and let us tell you how we can be a part of your rotary combining solution.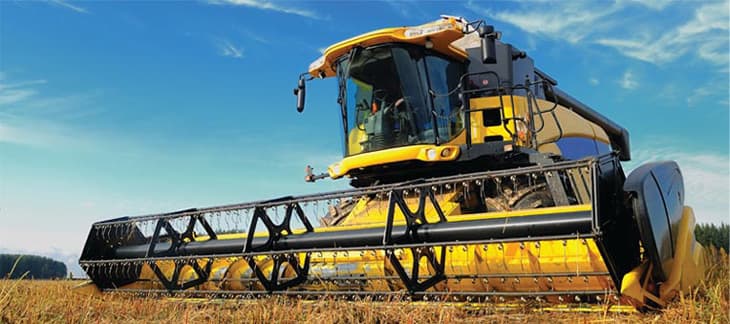 Our unique selection of concaves and other essential rotary combine elements fit all the major brands.
When you are harvesting canola and other small-radius grains, all the way up to corn's sizeable challenges, we have concaves, cylinders, rotors, and beaters, as well as precision balancing to help you harvest your yearly crop choices. Call us today and let us show you the way we can make your field time more efficient.
Sunnybrook concaves are tough as nails
Sunnybrook concaves are tough as nails and quick to change out when they do catch a rock or two. I wouldn't waste combining time using a factory concave unless I really had to.

~ j. Sharko
friendly, helpful, and always ready
The folks at Sunnybrook are friendly, helpful, and always ready to go the extra mile for you.

~ W. Popowich
The great staff at Sunnybrook Welding have helped me out
The great staff at Sunnybrook Welding have helped me out with customized machined parts for a lot of my farm equipment over the years, even my old Massey-Ferguson. They have a great eye for detail.

~ L. Sekora