SUNNYBROOK WELDING BLOG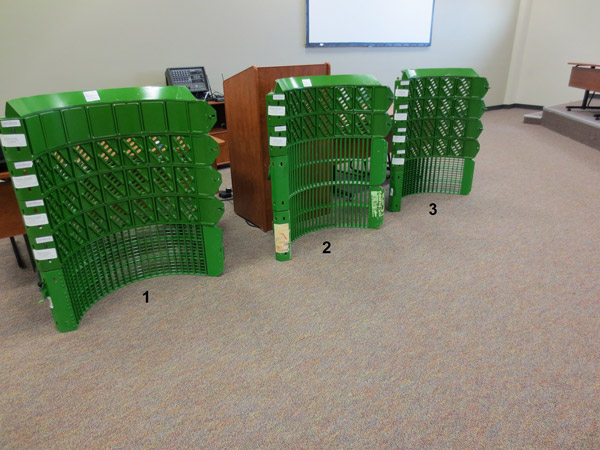 TYPICAL SETUP FOR CONCAVES
SUNNYBROOK / JOHN DEERE COMPATIBILITY
Thursday, March 05, 2015
Sunnybrook Welding half size concaves are compatible with full size John Deere concaves (shown at floor level on all three displays).
1.  Setup for Pre Bullet STS JD machines to harvest hard threshing crops such as Hard Spring Wheat & Durum.
2.  Setup for easy threshing crops for JD machines like Peas/Barley & Canola.
3.  Setup for hard threshing crops for JD machines with Bullet Rotors.
Author: Gerald Foster

Gerald is the President of Sunnybrook Welding and one of the leaders in cylinder and concave engineering in the past two decades. He is an active member of his community coaching football for both youth and adults.