SUNNYBROOK WELDING BLOG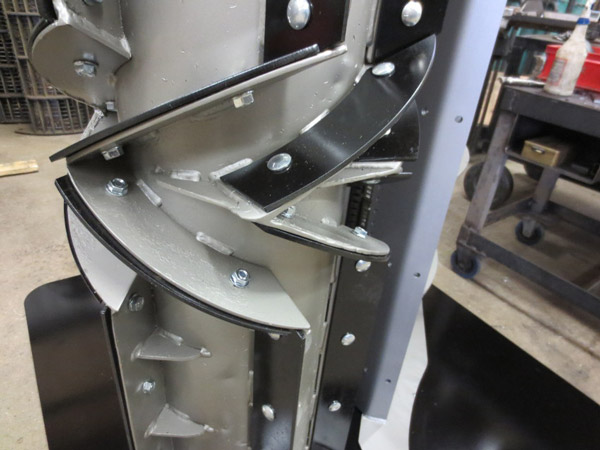 Good Old Basic Rub Bars and Back Beaters
Friday, June 06, 2014
(SWN) - Rub bars and Rasp bars we call them in North America, beater bars in Australia. Well our Aussie buds are right on this one, the most effective way to thresh is a good beating for most crops.
One thing there is no substitute for is quality steel.  1045 for concaves,  8630 for Rasp Bars and a touch of Ni and CR for the tradition old rub bar material (imported from Germany...quality assured)
Boronizing is an in house process that can provide reduced friction and an extremely hard surface for these products.
AS for back beaters, the tine paddle for Deere conventional delivers a "fluffed, thicker " mat to the walkers, improving separation.
For Claas Lexions, we rebuild chevron beaters and offer boronized wear kits (wide and narrow body) that use the modified surface to reduce drag and increase service life.